At least four people were killed and 63 injured when a derailment occur in a line of commuter trains in suburban New York , at the height of the Bronx. Of the injured , 11 are in critical condition. The accident at one of the Metro North trains occurred after a few minutes of seven in the morning local . Of the seven cars that composed , five were off the rails . Three of the dead were flung from the train and only one of the bodies was found inside one of the carriages.
The derailment took place at Spuyten Duyvil station and the first images displayed one wagons resting near the water. The train departed at 5.54 pm local from Poughkeepsie and had to get to 7.43 hours at Grand Central Station in Manhattan terminal . Service on this line is suspended while continuing the work of emergency.
The car was left near the water was the first of the convoy and it appears that was empty at the time of loss . This train line runs parallel to the Hudson River. The manager of public transport in the metropolitan area of ​​the city of New York (MTA , its acronym in English ) stands at 83 million passengers a year use the Metro North service.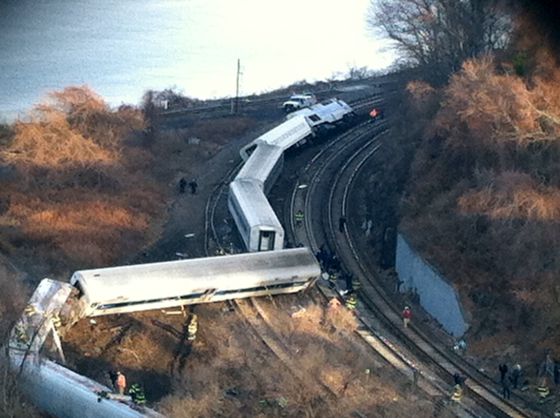 What I think when I see these tragedies is that nowadays with modern technology such as have not yet invented a completely safe transport, non possibles accidents like these, which could be now or projected desenvolupado like disenyos and have not yet come to light, ultimately the technology is a secret world ...